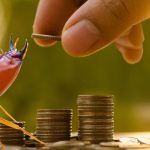 Understanding Termite Treatment Cost in Vista: What You Need to Know
November 16, 2023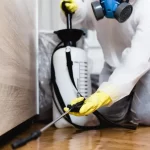 Defending Your Home: Effective Strategies for Termite Treatment in Carlsbad
November 17, 2023
Tiny yet mighty, termites pose a significant threat to the integrity of homes and structures. These silent invaders can cause extensive damage, often unnoticed until it's too late. However, with effective Encinitas termite pest control measures, you can protect your home and prevent these wood-munching pests from wreaking havoc.
Understanding termite pest control in Encinitas involves recognizing the various methods available to manage and eliminate these insects. Prevention stands as the primary line of defense. Regular inspections by professionals can catch termite activity early, allowing for timely intervention.
Chemical barriers are a common and effective method used in termite control. This approach involves creating a protective barrier around the property using liquid chemicals or bait stations. It acts as a deterrent, preventing termites from entering and infesting the structure. Professionals assess the property and apply these barriers strategically, considering the layout and potential entry points for termites.
Fumigation represents another powerful tool in termite pest control in Encinitas, often employed in severe infestations. This process involves covering the entire structure with a tent and introducing fumigants that penetrate the wood, eliminating termites throughout. While effective, fumigation tends to be more expensive and requires homeowners to vacate the premises temporarily.
Localized treatments, like foam applications or spot treatments, are suitable for smaller infestations. These targeted approaches focus on specific areas of termite activity, delivering treatments directly to the affected zones. They are typically less invasive and can be more cost-effective for limited termite problems.
A crucial aspect of termite control is maintaining a vigilant eye on moisture levels within your home. Termites thrive in damp environments, so reducing moisture through proper ventilation, repairing leaks, and ensuring adequate drainage around the property can significantly deter termite activity.
Regular upkeep of wooden structures is also essential. Repairing damaged wood, sealing cracks, and using termite-resistant materials during construction or renovations can fortify your home against potential infestations.
The cost of termite pest control varies based on several factors, including the size of the property, the severity of the infestation, and the chosen treatment method. Investing in professional pest control services may seem like an expense, but it pales in comparison to the potential cost of repairing termite-infested structures.
In conclusion, Encinitas termite pest control is a crucial aspect of homeownership, ensuring the protection and longevity of your property. Taking preventive measures, conducting regular inspections, and investing in professional treatments can safeguard your home against these silent destroyers. Stay proactive in managing termites to preserve the structural integrity and value of your beloved home.
Hume Termite is committed to providing quality termite services in Oceanside and other nearby cities at reasonable prices. Call us at (760) 598-2201 and get a free termite inspection.