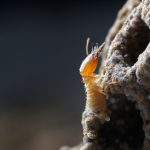 San Marcos Termite Control Near Me: Safeguarding Homes in Your Area
November 15, 2023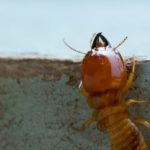 Termite Pest Control in Encinitas: Safeguarding Your Home Against Silent Invaders
November 16, 2023
Termites might be tiny, but their impact on your home can be massive. These silent destroyers can wreak havoc on wooden structures, causing substantial damage before you even notice them. Understanding the termite treatment cost in Vista is crucial in safeguarding your home and wallet from their destructive tendencies.
The Vista termite treatment cost varies based on several factors. The size of your property, the extent of the infestation, and the method of treatment all play a role in determining the overall cost.
One of the primary methods of termite treatment is chemical barrier treatment. This involves creating a protective barrier around your home, either by digging a trench and applying liquid chemicals or by placing bait stations strategically. The cost of this method can range from a few hundred to a couple of thousand dollars, depending on the size of your property and the type of chemicals used.
Another popular treatment option is fumigation, typically used for severe infestations. This process involves enclosing your home in a tent and fumigating it to eliminate termites. Fumigation tends to be more expensive due to its complexity and can cost several thousand dollars. However, it is highly effective in eradicating termites that have penetrated deep into the structure of your home.
Localized treatments for smaller infestations, such as spot treatments or foam applications, can cost less but may not be as effective for widespread termite problems. These methods are generally more affordable, with costs ranging from a couple of hundred to around a thousand dollars.
Regular inspections and preventive measures can also affect the overall cost. Some companies offer annual inspection plans that can range from a hundred to several hundred dollars per year. Investing in preventative measures, like moisture control and sealing cracks, can also help minimize the risk of termite infestations and subsequent treatment costs.
It's crucial to address termite infestations promptly to avoid extensive damage, which can significantly increase treatment expenses. Ignoring the issue or delaying treatment can result in higher costs for repairs and more invasive treatment methods.
When considering the termite treatment cost in Vista, it's essential to prioritize effectiveness over price alone. Cheaper options may seem appealing, but they might not provide long-term protection, leading to recurring costs in the future.
To get an accurate estimate for termite treatment, consider reaching out to multiple pest control companies for inspections and quotes. Compare their methods, warranties, and overall reputation before making a decision.
In conclusion, Vista termite treatment costs can vary widely depending on the size of your property, the severity of the infestation, and the chosen treatment method. Investing in professional treatment can save you from significant repair expenses down the line. Prioritize effectiveness and consider preventive measures to protect your home from these destructive pests.
Safeguarding your home extends beyond mere living quarters—it represents your dedication and investment. Ensure its protection with Hume Termite, offering complimentary termite inspections and estimates. Call (760) 598-2201 or schedule an appointment online to preserve the genuine value of your property. Prioritizing prevention with us is pivotal in safeguarding your property's worth against the threat of termites.