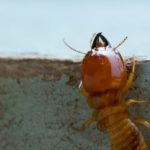 Termite Pest Control in Encinitas: Safeguarding Your Home Against Silent Invaders
November 16, 2023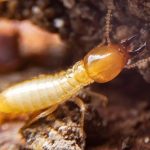 Fortifying Your Home: The Essentials of Escondido Termite Control
November 17, 2023
Termites might be small, but their impact on your home can be enormous. These silent destroyers can feast on wooden structures, causing substantial damage before you even notice them. Understanding termite treatment in Carlsbad is crucial in protecting your home from their relentless attacks.
When it comes to Carlsbad termite treatment, several methods can help eliminate these pests and prevent further damage. The choice of treatment often depends on the severity of the infestation, the type of termites, and the structure of your home.
Chemical barriers are a popular and effective method used in Carlsbad termite treatment. This approach involves creating a protective barrier around your home using liquid chemicals or bait stations. These barriers act as a shield, preventing termites from entering and infesting the structure. Professionals assess the property and strategically apply these barriers to block potential entry points for termites.
Fumigation is another powerful tool used in severe termite infestations. This process entails covering the entire structure with a tent and introducing fumigants that penetrate the wood, effectively eliminating termites throughout. While highly effective, fumigation tends to be more expensive and may require homeowners to vacate the premises for a short period.
Localized treatments, such as foam applications or spot treatments, are suitable for smaller infestations. These targeted methods focus on specific areas of termite activity, delivering treatments directly to the affected zones. They are less invasive and can be more cost-effective for limited termite problems.
Prevention plays a crucial role in Carlsbad termite treatment. Regular inspections by professionals can help detect termite activity early, allowing for timely intervention before significant damage occurs. Addressing moisture issues by repairing leaks and improving ventilation can also discourage termite infestations, as these pests thrive in damp environments.
The cost of termite treatment varies based on factors like the size of the property, the severity of the infestation, and the chosen treatment method. While professional treatment may seem like an investment, it pales in comparison to the potential cost of repairing termite-infested structures.
In conclusion, termite treatment is essential in protecting your home from these silent invaders. Taking proactive measures, such as regular inspections and investing in professional treatments, can safeguard your home against the destructive nature of termites. Prioritize Carlsbad termite treatment to preserve the structural integrity and value of your cherished home.
At Hume Termite, our dedication lies in delivering top-notch termite treatment in Carlsbad and neighboring areas, all at affordable rates. Reach out to us at (760) 598-2201 to schedule a complimentary termite inspection.