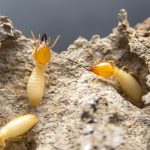 Understanding Termite Treatment Cost in Oceanside: Factors and Estimates
November 19, 2023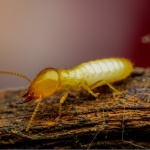 Termite Treatment in Escondido: A Comprehensive Guide to Protection and Eradication
November 20, 2023
Termite infestations pose a significant threat to homes and structures, silently causing extensive damage that can weaken foundations and compromise structural integrity. Understanding Carlsbad termite pest control methods and strategies is crucial in safeguarding properties against these relentless insects.
Prevention stands as the first line of defense against termites. Regular inspections, ideally conducted by professionals, help identify early signs of infestation or vulnerable areas prone to termite intrusion. Addressing moisture issues, ensuring proper ventilation, and reducing wood-to-soil contact are vital preventive measures.
Carlsbad termite pest control strategies primarily focus on eradicating existing infestations and preventing future ones. There are several methods employed by pest control experts to manage termite populations effectively.
Chemical treatments remain a common and effective approach. Liquid termiticides applied around the structure's perimeter create a barrier, preventing termites from entering. Bait systems, containing substances that attract termites and gradually eliminate colonies, have also gained popularity for their targeted approach.
Another method involves fumigation, which is particularly effective for widespread or severe infestations. This process involves enclosing the structure and using gas to penetrate all affected areas, eliminating termites throughout the property. However, fumigation tends to be more intrusive and may require temporary evacuation.
Non-chemical alternatives have also emerged as eco-friendly options for termite control. Heat treatments involve raising the temperature in infested areas to lethal levels for termites, effectively exterminating them without chemical use. Though effective, these methods might be limited to specific types of termites or localized infestations.
Moreover, biological control methods, such as introducing natural predators or nematodes that feed on termites, have been explored as potential solutions. However, their efficacy in large-scale termite control remains a subject of ongoing research and development.
The choice of termite control method depends on various factors, including the type of termites present, the extent of infestation, the property's structure, and the homeowner's preferences regarding chemicals and application methods.
Regular maintenance and periodic inspections even after treatment are crucial to ensure long-term protection against termites. Monitoring for any signs of re-infestation or new termite activity allows for prompt action, preventing potential damage before it escalates.
In conclusion, effective termite pest control in Carlsbad involves a multifaceted approach encompassing prevention, identification, and treatment strategies. Early detection, coupled with appropriate treatment methods, can mitigate the risks posed by termites and safeguard properties from potential structural damage. Consulting with Carlsbad termite pest control professionals and implementing preventive measures remain pivotal in the battle against these resilient pests, ensuring homes remain termite-free for years to come.
Hume Termite is committed to providing quality termite pest control services in Carlsbad and other nearby cities at reasonable prices. Call us at (760) 598-2201 and get a free termite inspection.