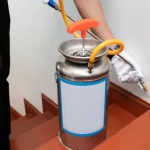 Finding Effective Termite Control Near Me in Oceanside: Protecting Your Home from Infestation
November 19, 2023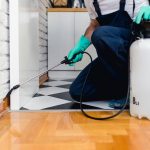 Carlsbad Termite Pest Control: Prevention and Eradication
November 20, 2023
Termites, those silent destroyers, can wreak havoc on homes and properties. Controlling these pests requires swift action, but for many, the concern revolves around the cost of termite treatment. Understanding the factors influencing termite treatment cost in Encinitas can help homeowners prepare and navigate their options more effectively.
The Encinitas termite treatment cost varies significantly based on several elements, including the extent of the infestation, the type of termites present, the size of the property, and the chosen treatment method. On average, the expenses can range from a few hundred to several thousand dollars.
The primary factor influencing the termite treatment cost in Encinitas is the severity of the infestation. Minor infestations localized in a specific area might demand spot treatments, resulting in lower expenses. However, extensive and long-standing infestations affecting multiple areas of the property often require comprehensive treatments, resulting in higher costs.
Termite species also play a crucial role in determining treatment costs. Different species may require specific eradication methods, influencing the overall expense. For instance, eradicating subterranean termites might involve soil treatment or bait systems, while drywood termites might necessitate fumigation.
Property size directly affects treatment expenses. Larger properties demand more extensive treatments, increased labor, and a larger volume of treatment materials, consequently driving up the cost.
The choice of treatment method significantly impacts the overall expense. Chemical treatments, including liquid termiticides and bait systems, are common options. Fumigation, though effective for certain termite species, tends to be more expensive due to the specialized equipment and procedures involved. Non-chemical alternatives like heat treatments may also be available but can come with higher upfront costs.
Moreover, the geographical location of the property can influence termite treatment costs. Areas prone to higher termite activity might experience increased demand for services, potentially affecting prices due to market dynamics.
When considering termite treatment, obtaining multiple quotes from reputable pest control companies is essential. Each quote should include a detailed breakdown of the proposed treatment plan, the chemicals or methods used, and the overall cost. Comparing these quotes can provide insights into the prevailing rates and help in making an informed decision.
Additionally, preventive measures and regular inspections can help mitigate the risk of termite infestations, potentially reducing future treatment costs. Implementing strategies such as moisture control, eliminating wood-to-soil contact, and routine maintenance can aid in termite prevention.
In conclusion, the termite treatment cost in Encinitas varies based on the severity of the infestation, termite species, property size, treatment method, location, and preventive measures. Being informed about these factors can assist homeowners in budgeting for potential expenses and taking proactive steps to protect their properties from these destructive pests. Consulting with professionals and investing in preventive measures can ultimately save homeowners from the significant financial burden of extensive termite damage.
Safeguarding your home extends beyond mere living quarters—it represents your dedication and investment. Ensure its protection with Hume Termite, offering complimentary termite inspections and estimates. Call (760) 598-2201 or schedule an appointment online to preserve the genuine value of your property. Prioritizing prevention with us is pivotal in safeguarding your property's worth against the threat of termites.