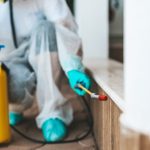 Navigating Termite Treatment in Encinitas: Effective Solutions for Homeowners
November 15, 2023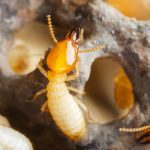 Termites In Escondido: The Tiny Menace That Threatens Homes
November 15, 2023
Termite control in Carlsbad stands as a crucial defense mechanism against these silent invaders that can cause significant damage to homes. With an array of control methods available, homeowners can shield their properties from the detrimental effects of termite infestations.
Understanding the behavior and habits of termites is the cornerstone of effective control. Termites thrive in environments with moisture and feed on cellulose-based materials, commonly found in wood. Consequently, mitigating moisture and wood-to-soil contact becomes paramount in termite prevention.
Regular inspections are the first line of defense in termite control in Carlsbad. Vigilant homeowners should routinely check for signs of termite activity, such as mud tubes, hollow-sounding wood, or discarded wings. Early detection allows for swift intervention, preventing extensive damage and minimizing treatment costs.
Moisture management plays a pivotal role in termite control. Fixing leaks, improving ventilation, and ensuring proper drainage around the property reduce moisture levels, making the environment less hospitable for termites. Additionally, maintaining a gap between soil and wooden structures prevents direct access to these pests.
Physical barriers act as effective deterrents against termites. Installing metal or sand barriers between the soil and structures creates obstacles, hindering termite entry and protecting homes from infestation.
Chemical treatments are widely utilized in Carlsbad termite control. Liquid termiticides form a protective barrier around the property, preventing termites from invading. Baiting systems strategically placed around the property lure termites to ingest poisoned bait, eliminating entire colonies. Chemical treatments are effective in managing termite populations when applied by professionals.
Non-chemical methods and natural remedies also contribute to termite control. Using nematodes, microscopic organisms that feed on termites, or employing orange oil, which contains compounds toxic to termites, offers eco-friendly alternatives for managing termite populations.
Professional pest control services are invaluable in comprehensive termite control. Pest control experts possess the expertise to conduct thorough inspections, identify infestations accurately, and recommend appropriate treatment strategies. Their guidance and ongoing monitoring help ensure long-term protection against termites.
Regular maintenance is essential even after implementing control measures. Periodic inspections, reducing wood-to-soil contact, treating wooden structures, and maintaining proper ventilation contribute to sustained termite prevention.
In conclusion, a multifaceted approach to termite control in Carlsbad is essential for protecting homes from these destructive pests. By combining preventive measures, regular inspections, various treatment options, and professional guidance, homeowners can effectively manage termite populations and safeguard their properties against the detrimental impact of termite infestations.
Hume Termite is committed to providing quality termite treatment services in Carlsbad and other nearby cities at reasonable prices. Call us at (760) 598-2201 and get a free termite inspection.