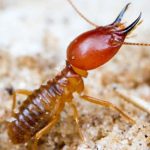 Tackling Termites: Effective Vista Termite Pest Control Strategies
November 15, 2023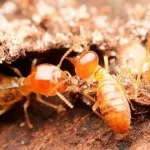 Mastering Carlsbad Termite Control: Safeguarding Your Home
November 15, 2023
Termite treatment in Encinitas is a critical aspect of protecting homes from the destructive impact of these tiny yet relentless pests. Understanding the available treatment options and their effectiveness is essential for homeowners facing termite infestations.
When dealing with termite treatment, the approach often depends on the severity of the infestation, the type of termites present, and the structural layout of the affected property. Several Encinitas termite treatment methods are commonly employed by pest control professionals to combat termites effectively.
Chemical treatments, such as liquid termiticides, are among the conventional methods used for termite control. These liquids are applied to the soil around the perimeter of the property, creating a barrier that prevents termites from entering. This method helps in protecting the structure and prevents further termite intrusion.
Another effective termite treatment in Encinitas involves baiting systems. These systems use bait stations strategically placed around the property to attract termites. The bait contains substances that are ingested by termites and carried back to the colony, effectively eradicating the entire population. Baiting systems are particularly useful in targeting specific termite colonies.
Fumigation is a highly effective but more intrusive termite treatment method. It involves enclosing the entire structure in a tent and introducing a gas that penetrates the wood, eliminating termites throughout the property. While fumigation can eradicate severe infestations, it often requires residents to vacate the premises for a specified period for safety reasons.
Heat treatments have gained popularity as an eco-friendly alternative for termite control. By raising the temperature within the affected area to levels lethal to termites, heat treatments effectively eliminate the pests. This method is non-toxic and can penetrate deep into wood, targeting termites in their nests.
Non-chemical approaches, including natural remedies and physical barriers, are also utilized in termite treatment. These methods involve using materials like orange oil, which contains compounds toxic to termites, or installing physical barriers to prevent termites from accessing structures.
Choosing the appropriate treatment method depends on various factors, including the type of termites present, the extent of the infestation, and the homeowner's preferences regarding chemical usage and treatment duration.
For effective termite treatment, it is advisable to seek professional assistance. Pest control experts possess the expertise, tools, and experience to accurately assess the situation and recommend the most suitable treatment method. Additionally, professionals can provide guidance on post-treatment measures to prevent future infestations.
In conclusion, termite treatment in Encinitas encompasses a range of methods tailored to address specific infestation scenarios. Understanding the available options and seeking professional advice are crucial steps for homeowners looking to protect their properties from the damaging effects of termite infestations. By employing effective treatment methods and implementing preventive measures, homeowners can ensure long-term protection against these destructive pests.
Hume Termite is committed to providing quality termite treatment services in Encinitas and other nearby cities at reasonable prices. Call us at (760) 598-2201 and get a free termite inspection.