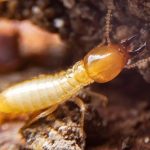 Fortifying Your Home: The Essentials of Escondido Termite Control
November 17, 2023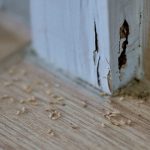 The Crucial Role of San Marcos Termite Inspection in Protecting Your Home
November 18, 2023
Termites, often referred to as silent destroyers, are small insects that can cause significant damage to homes and wooden structures. Despite their diminutive size, these pests have a voracious appetite for cellulose, a component found in wood, paper, and various plant materials. Understanding termites in Poway and their behavior is crucial in protecting your property from their destructive tendencies.
Termites typically live in colonies of different castes – workers, soldiers, and reproductive individuals. Workers are responsible for feeding the colony and building tunnels, while soldiers defend the colony against threats. The reproductive members, often called swarmers, are responsible for creating new colonies. Termites in Poway emerge in large numbers during specific seasons, looking for new areas to establish colonies.
One of the most concerning aspects of termites in Poway is their ability to cause damage silently. They often go unnoticed until the damage becomes visible or severe. Signs of a termite infestation include mud tubes along walls or foundations, hollow-sounding wood, discarded wings from swarmers, or piles of tiny fecal pellets.
There are different species of termites, with subterranean, dry wood and damp wood being the most common. Subterranean termites typically build their nests underground and travel through mud tubes to access wood. Drywood termites infest dry wood and do not require soil contact, while dampwood termites thrive in damp or moist wood.
Termite damage can be extensive and costly to repair. They can compromise the structural integrity of a building by eating away at wooden beams, floors, and even furniture. Ignoring a termite infestation can lead to severe structural damage over time, potentially requiring extensive repairs.
Preventing termite infestations is key to protecting your home. Regular inspections by professionals can detect early signs of termite activity, allowing for timely intervention. Managing moisture levels within the home, repairing leaks, and ensuring proper ventilation can discourage termite colonization, as they thrive in damp environments.
Professional termite control services offer various treatment methods, including chemical barriers, fumigation, and localized treatments, each tailored to the specific needs and severity of the infestation.
In conclusion, termites in Poway pose a significant threat to homes and structures, causing damage that often remains unnoticed until it becomes severe. Understanding their behavior, recognizing signs of infestation, and implementing preventive measures are essential in protecting your property from these silent but destructive pests. Regular inspections and timely professional intervention can save homeowners from extensive damage and costly repairs caused by termites.
Hume Termite is committed to providing quality termite control services in Poway and other nearby cities at reasonable prices. Call us at (760) 598-2201 and get a free termite inspection.