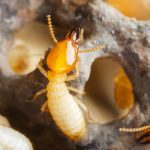 Termites In Escondido: The Tiny Menace That Threatens Homes
November 15, 2023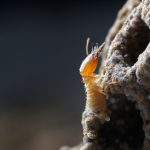 San Marcos Termite Control Near Me: Safeguarding Homes in Your Area
November 15, 2023
Early Detection, Lasting Protection
Regular termite inspection in Poway serves as the cornerstone of safeguarding homes against the insidious threat of these tiny pests. Detecting termite activity at its onset empowers homeowners to take swift action, preventing extensive damage and preserving the integrity of their properties.
Signs of Intrusion: What to Look For
During termite inspections, professionals or homeowners search for telltale signs of termite presence. These indicators include mud tubes along walls or foundations, discarded wings, hollow-sounding wood, or tiny holes in wooden structures. Identifying these signs prompts further investigation and potential treatment if termites are found.
Tailored Examination for Varied Species
Different termite species require specific inspection methods. Subterranean termites, known for their mud tubes, tend to dwell in moisture-rich environments. Drywood termites, on the other hand, infest wood without requiring contact with soil. Understanding these behavioral nuances aids inspectors in conducting thorough and targeted examinations.
Focused Areas of Concern
Inspectors pay close attention to vulnerable areas prone to termite infestations. Basements, crawl spaces, attics, wooden structures, and spots with moisture issues are prime areas for termite activity. By scrutinizing these locations and checking points where wood meets soil, inspectors pinpoint potential entry points for termites.
Empowering Homeowners: Self-Inspections
Between professional visits, homeowners can conduct their own inspections. This involves checking for signs of termite activity, maintaining a dry environment, minimizing wood-to-soil contact, and swiftly addressing any moisture-related issues. These proactive measures contribute significantly to termite prevention.
Professional Expertise for Comprehensive Care
Seeking professional pest control services ensures comprehensive Poway termite inspection. Pest control experts possess the expertise to accurately identify termite activity, recommend appropriate treatments, and offer guidance on preventive measures. Their insights and thoroughness bolster homeowners' defenses against termite intrusions.
Regular termite inspections, whether conducted professionally or through self-assessment, are instrumental in protecting homes. Detecting termite activity early through meticulous inspections facilitates prompt intervention, curbing potential damage and mitigating treatment costs. By prioritizing regular Poway termite inspection, homeowners fortify their homes against the pervasive threat of termite infestations.
Hume Termite is committed to providing quality termite services and free termite inspection in Poway and other nearby cities at reasonable prices. Call us at (760) 598-2201 and schedule your appointment with us.