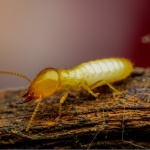 Termite Treatment in Escondido: A Comprehensive Guide to Protection and Eradication
November 20, 2023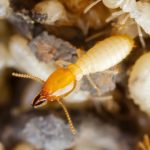 Understanding Termites in San Marcos and Protecting Your Home
November 21, 2023
Termite control stands as a crucial aspect of homeownership, especially in regions prone to these elusive and destructive pests. Understanding the available Poway termite control methods empowers homeowners in safeguarding their properties against potential damage caused by termites.
Identification and Prevention
Termites, often mistaken for ants due to their similar appearance, thrive in moist environments and feed on cellulose materials like wood. Regular inspections by professionals aid in identifying early signs of infestation or vulnerable areas within a property. Prevention involves addressing moisture issues, ensuring proper ventilation, and minimizing wood-to-soil contact, effectively discouraging termite infestations.
Treatment Options
Poway termite control methods encompass a range of strategies tailored to eradicate existing infestations and prevent future ones.
Chemical treatments remain a prevalent choice. Liquid termiticides applied as a barrier around the property's perimeter deter termites from entering, protecting the structure. Alternatively, bait systems strategically placed around the property attract termites, which then distribute toxic substances within their colonies, gradually eliminating the infestation.
Fumigation, a more comprehensive treatment option, is suitable for severe or widespread infestations. This method involves enclosing the structure and introducing gas to penetrate all affected areas, effectively exterminating termites throughout the property. However, fumigation demands meticulous planning, temporary evacuation, and professional handling due to its intrusive nature.
Non-chemical alternatives, like heat treatments, utilize elevated temperatures to exterminate termites without chemicals. While environmentally friendly, these methods might have limitations depending on the extent and type of infestation.
Biological controls, such as introducing natural predators or nematodes that feed on termites, are undergoing exploration for their potential in termite eradication. However, practical application in large-scale control is still under study.
Choosing the Right Method
Selecting the most suitable method for termite control in Poway hinges on various factors, including the type of termites, the severity of the infestation, and homeowner preferences regarding chemicals and application methods.
Post-Control Measures
Regular maintenance and inspections post-control treatment are critical to detect any signs of re-infestation or new termite activity. This vigilance enables prompt action, preventing potential damage escalation.
Termite control in Poway involves a multi-faceted approach combining prevention, early detection, and targeted eradication strategies. By consulting professionals and employing the most suitable treatment, homeowners can effectively shield their properties from the detrimental impact of termite infestations, ensuring long-term structural integrity and peace of mind.
At Hume Termite, our dedication lies in delivering top-notch termite control solutions in Poway and neighboring areas, all at affordable rates. Reach out to us at (760) 598-2201 to schedule a complimentary termite inspection.