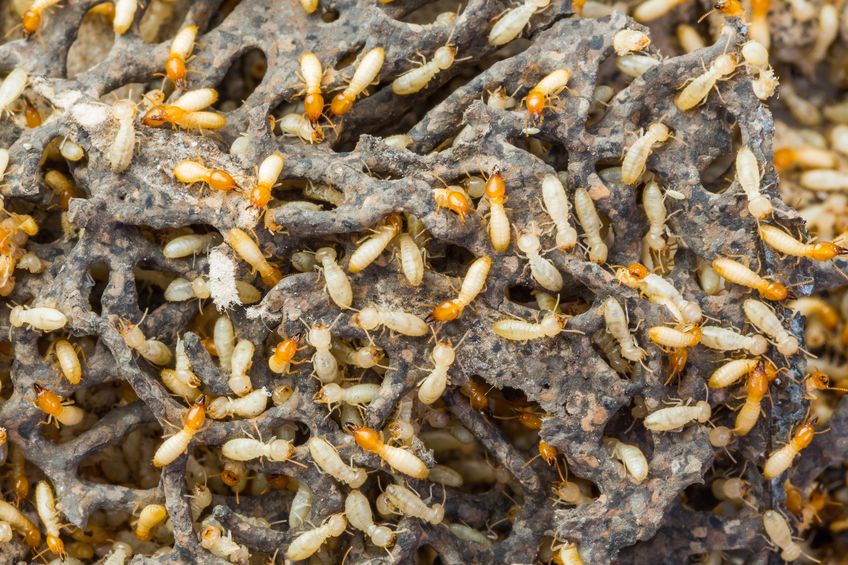 Subterranean Termites Repelled By Essential Oils
February 3, 2022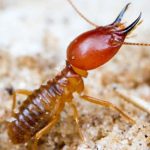 Tackling Termites: Effective Vista Termite Pest Control Strategies
November 15, 2023
Greetings, Oceanside homeowners! Today, I want to shed light on a topic that might be silently affecting the value of your most precious asset – your home. Termites, those elusive wood-munching intruders, can wreak havoc on the structural integrity and value of your property. In this comprehensive post, let's explore the true cost of termite treatments in Oceanside, focusing on the benefits of proactive measures and maintenance programs in preserving your home's worth.
The Silent Invaders: Unveiling the True Cost of Termite Infestation
Structural Damage: Termites are not merely annoying pests; they are architects of destruction. Left unchecked, they can compromise the structural integrity of your home, leading to costly repairs and potential safety hazards.
Diminished Property Value: A home with a history of termite infestation is likely to suffer in the real estate market. Potential buyers, rightfully concerned about long-term damage, may negotiate lower prices or look elsewhere.
Cost of Repairs: The aftermath of a termite invasion often involves extensive repairs. From damaged wood structures to compromised foundations, the repair costs can escalate quickly, impacting your financial well-being.
Compromised Home Aesthetics: Beyond the structural implications, termite damage can tarnish the aesthetic appeal of your home. Unsightly marks and compromised wood surfaces may require additional investments in restoration and cosmetic enhancements.
The Proactive Approach: Investing in Termite Treatments
Preserving Home Value: Termite treatments, when administered proactively, act as guardians of your home's value. By investing in preventive measures, you shield your property from the devastating effects of termite infestations.
Long-Term Cost Savings: While some might view termite treatments as an additional expense, they are a wise investment in the long-term health of your home. Preventive measures are significantly more cost-effective than dealing with extensive repairs.
Peace of Mind: Knowing that your home is protected against termites provides invaluable peace of mind. It allows you to enjoy your living space without the constant worry of potential damage lurking behind the walls.
Preserving Home Equity: Your home is not just a living space; it's an investment. Safeguarding it against termite damage ensures that your equity remains intact, allowing you to leverage it for future financial endeavors.
Hume Termite: Your Partner in Proactive Termite Control
Environmentally Aware Solutions: At Hume Termite, we understand the importance of eco-friendly practices. Our termite control methods prioritize the safety of your home and the environment, utilizing advanced technologies that are both effective and environmentally conscious.
Comprehensive Termite Treatments: Our termite control services are not just about eradicating existing infestations; they encompass a comprehensive approach to prevent future invasions. We tailor our treatments to suit the unique needs of your property, providing long-lasting protection.
Maintenance Programs for Homeowners: To ensure continuous protection, we offer maintenance programs that involve regular inspections and preventive treatments. These programs are designed to adapt to the evolving needs of your home, offering a proactive defense against termite threats.
The True Value of Termite Treatments: Call (760) 598-2201 or Make an Online Appointment
Ready to take a proactive stance in preserving the value of your Oceanside home? Call Hume Termite at (760) 598-2201 to schedule a free termite inspection and quote. Our experienced team will assess your property, provide insights into potential risks, and recommend a tailored termite treatment plan.
Dial (760) 598-2201 for Home Preservation! Or Make an Online Appointment – Your Home Deserves the Best!
Your home is more than just a living space; it's a reflection of your investment and commitment. Protect it with Hume Termite, where termite inspections and quotes are always free. Dial (760) 598-2201 or make an online appointment to secure the true value of your home. Because when it comes to termites, prevention is the key to preserving your property's worth.